About Back In Motion | The Team
Clinicians
Jonathan Mason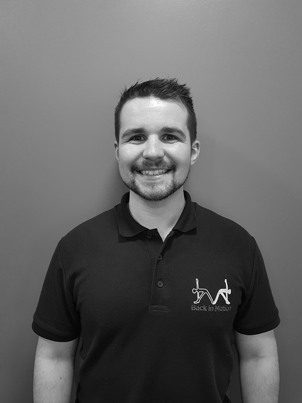 Jonathan qualified as a Physiotherapist with a Master's degree from the University of East Anglia. Prior to this, he worked with Back In Motion as a Sports Massage Therapist, and as a physiotherapy assistant in the NHS for a number of years – working predominantly with inpatients and assisting them towards a safe level of fitness to be discharged home.
Jonathan has a keen interest in all aspects of physiotherapy, health and fitness, which stems from both his BSc degree in Sports and Exercise Science, with honours, from the University of Essex and his work in the fitness industry as a fitness instructor.
Trained in Performance Matrix, Jonathan's main areas of interest are rehabilitation of the shoulder, hip and spine and generally the area of injury prevention.
He intends on making rehabilitation and physical activity accessible for all through a combination of manual therapy and exercise. He holds particular interests in the hip and knee joints and is qualified in Acupuncture.
Outside of work, Jonathan is a lover of all sports and plays cricket throughout the summer. He is also partial to a mud-run or two and if not at work can often be found in the gym!
Manjiri Gatty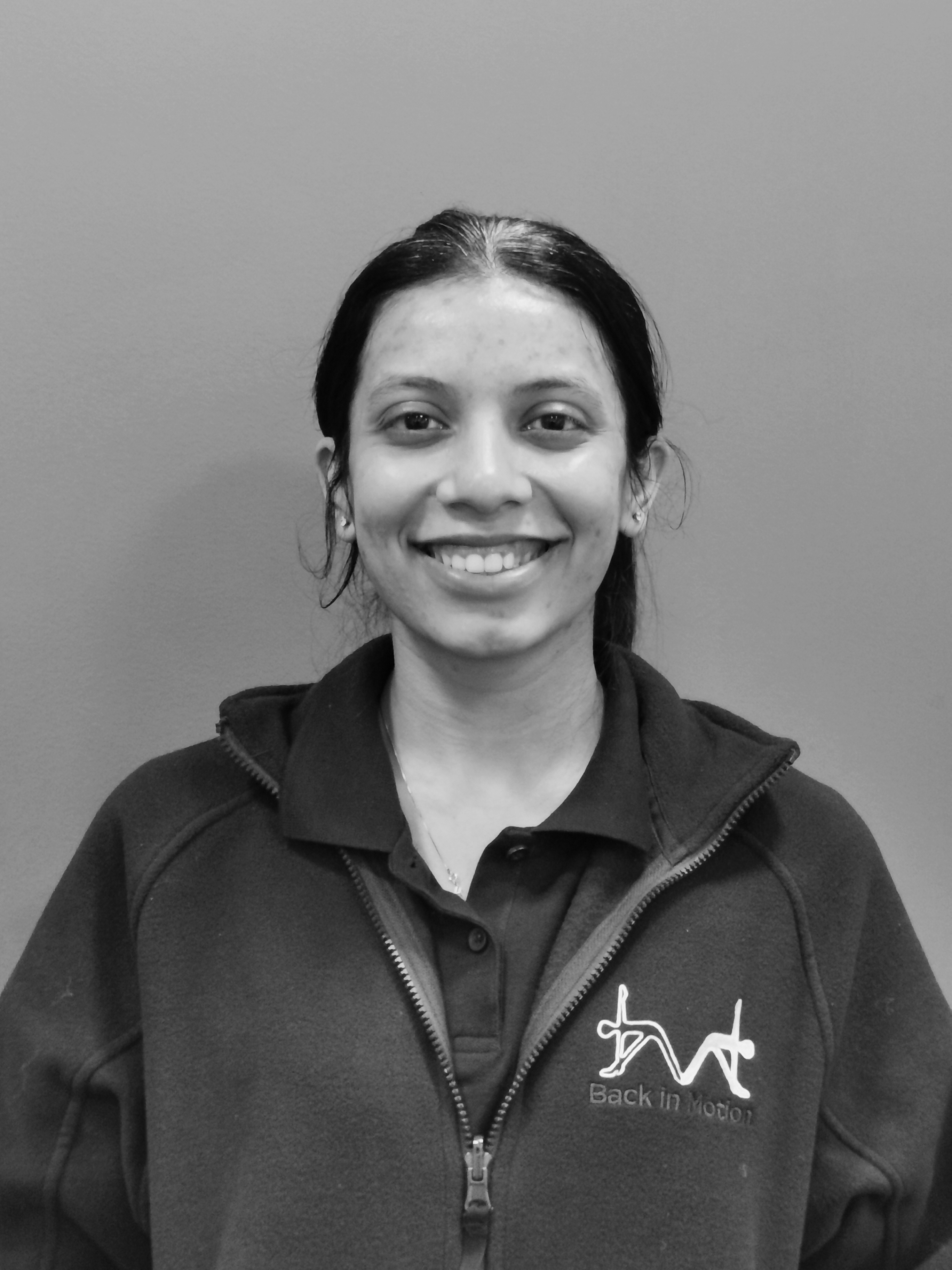 Manjiri graduated with a degree in Physiotherapy and subsequently studied for a Masters degree in Sports Rehabilitation alongside working as a Physiotherapist in healthcare and rehabilitation.
Manjiri specialises in joint pain and arthritis management and rehabilitates her clients to their optimum level of mobility and function. With a special interest in spinal pain and rehabilitation, Manjiri uses her knowledge of movement science to optimise everyone's movement potential.
Manjiri enjoys spending time with her friends and travelling when she is not working.
Georgia Cottrell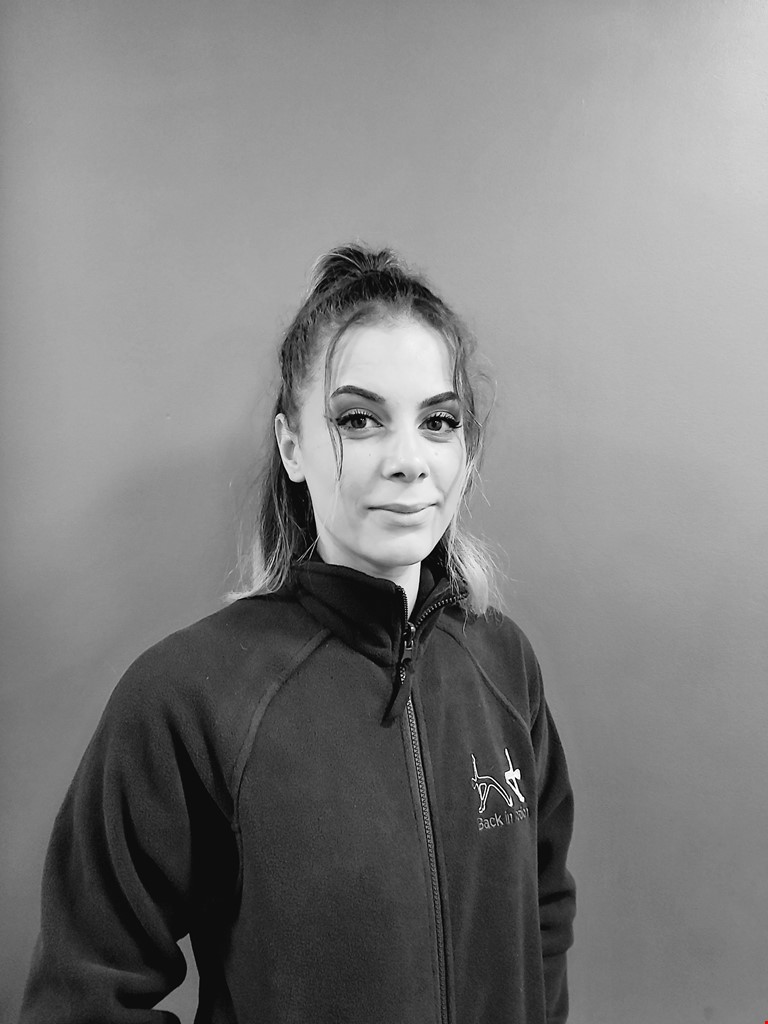 Georgia qualified in July 2020 from St Mary's University, Twickenham. During her studies, Georgia had experiences with London Broncos, Millwall Football Club, Flying Fijian International Rugby Team, Esher Rugby Club, Wembley Stallions American Football Club and St Mary's Student Clinic where she developed a keen interest in acute athletic lower limb injuries during pre-hospital, pitch-side trauma care.
Outside of work, Georgia enjoys furthering her education by completing courses such as; The Football Association Equality and Diversity, World Health Organisations Respiratory Infections, Balance and Functional training, Speed, agility and Quickness training, Sudden Cardiac Arrest training, Safeguarding Adults and Children and exploring the psychological aspects of sports injury.
Georgia believes a holistic approach is the key to an effective and efficient recovery and thinks that rehabilitation is built on a balanced and trustworthy relationship with all her patients.
You can count on Georgia to make you have a giggle or two!
Amy Pelling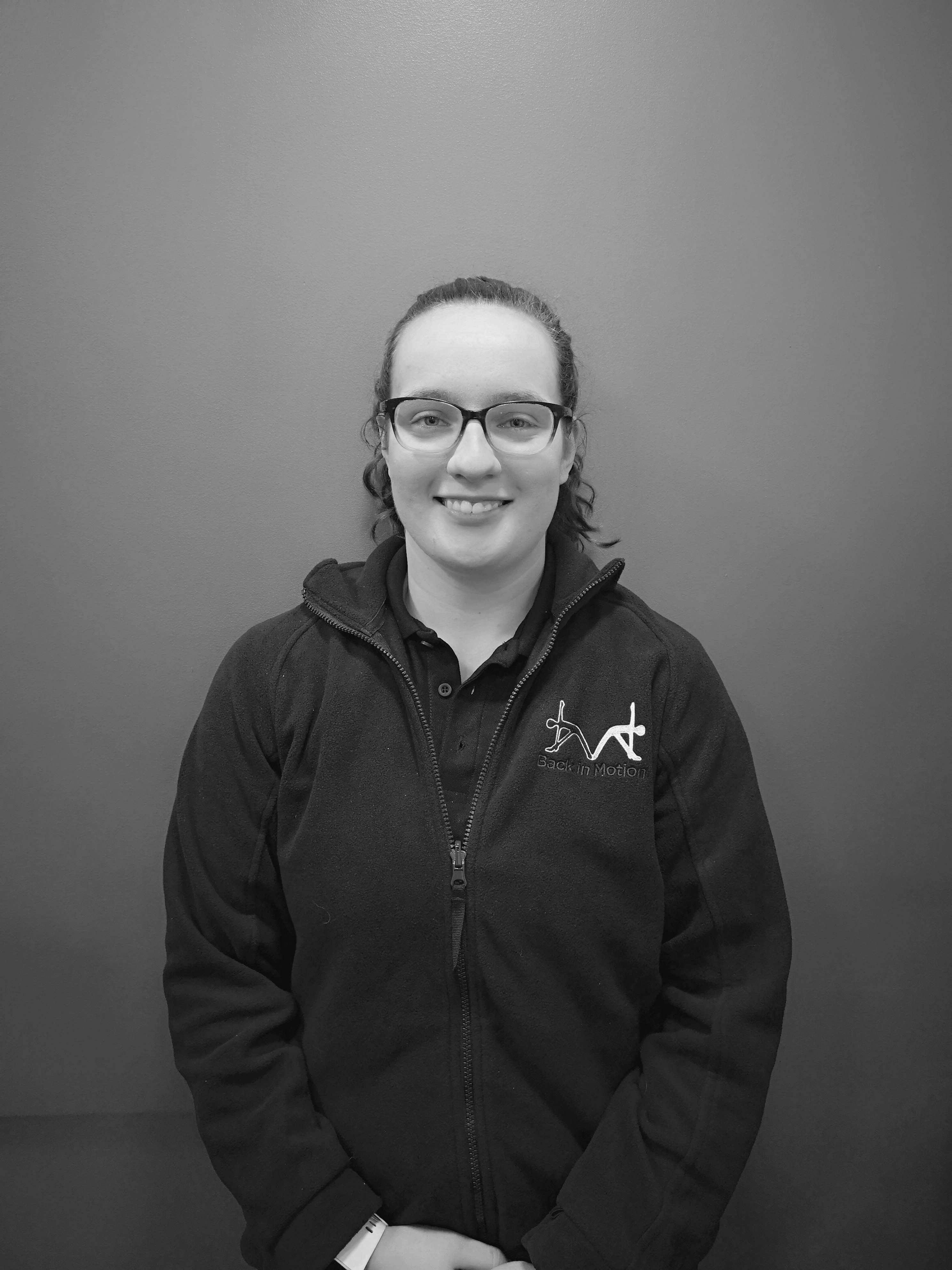 Amy graduated from the University of Bedfordshire in 2019 with a degree in Sports Therapy and Rehabilitation. Throughout this time she gained experience working in both private practice and at events such as the London marathon as well as helping in the University's own self run injury clinic.
After University she moved up to Norfolk and started a job as an Exercise Therapist for a company who was partnered with the NHS. This allowed her to gain experience in exercise-based rehabilitation. After about 18 months she decided that she wanted to move to a job that allowed her to use her degree to its fullest, so she moved to Back in Motion.
Amy used to be a keen swimmer but unfortunately a string of injuries and an issue with her hip ended that for her. She also used to love riding and caring for horses and is keen to find somewhere in the future where she can take that up again.
Becky Fox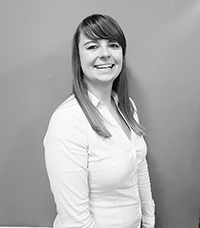 Becky is a fully qualified Level 4 Sports Therapist and Massage Therapist, completing her qualification in June 2013. After joining Back in Motion in October 2017, Becky is now a full time member of the rehabilitation team, treating patients in both our Diss and Wymondham Clinics. Trained in Clinical Pilates Becky leads classes and personal 1 to 1 sessions at Back in Motion to help our clients achieve optimal movement. Becky enjoys keeping fit walking her dog and also enjoys Zumba, going to the gym and spending time with friends and family.
Amy Sewell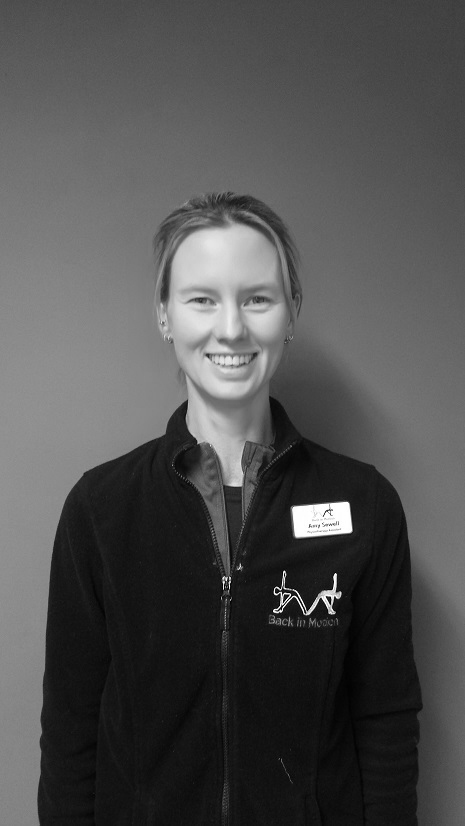 Amy leads the specialised Rehabilitation team at Back in Motion and offers a wealth of experience in rehabilitation of complex cases and rehabilitation of sports injures, with a special interest in running. Having worked for Back in Motion since 2007, in our fully equipped gym she leads on the quality and deliverance of care within the rehabilitation specialists. Graduating with a Bachelors of Science degree in Exercise Physiology and Level 3 Personal Training certificate Amy takes one-to-one sessions, group Pilates & Wellness classes.
Outside of work Amy enjoys to run and competes in events as well as keeping active with her 2 young boys playing football with them.
Ashleigh Marrable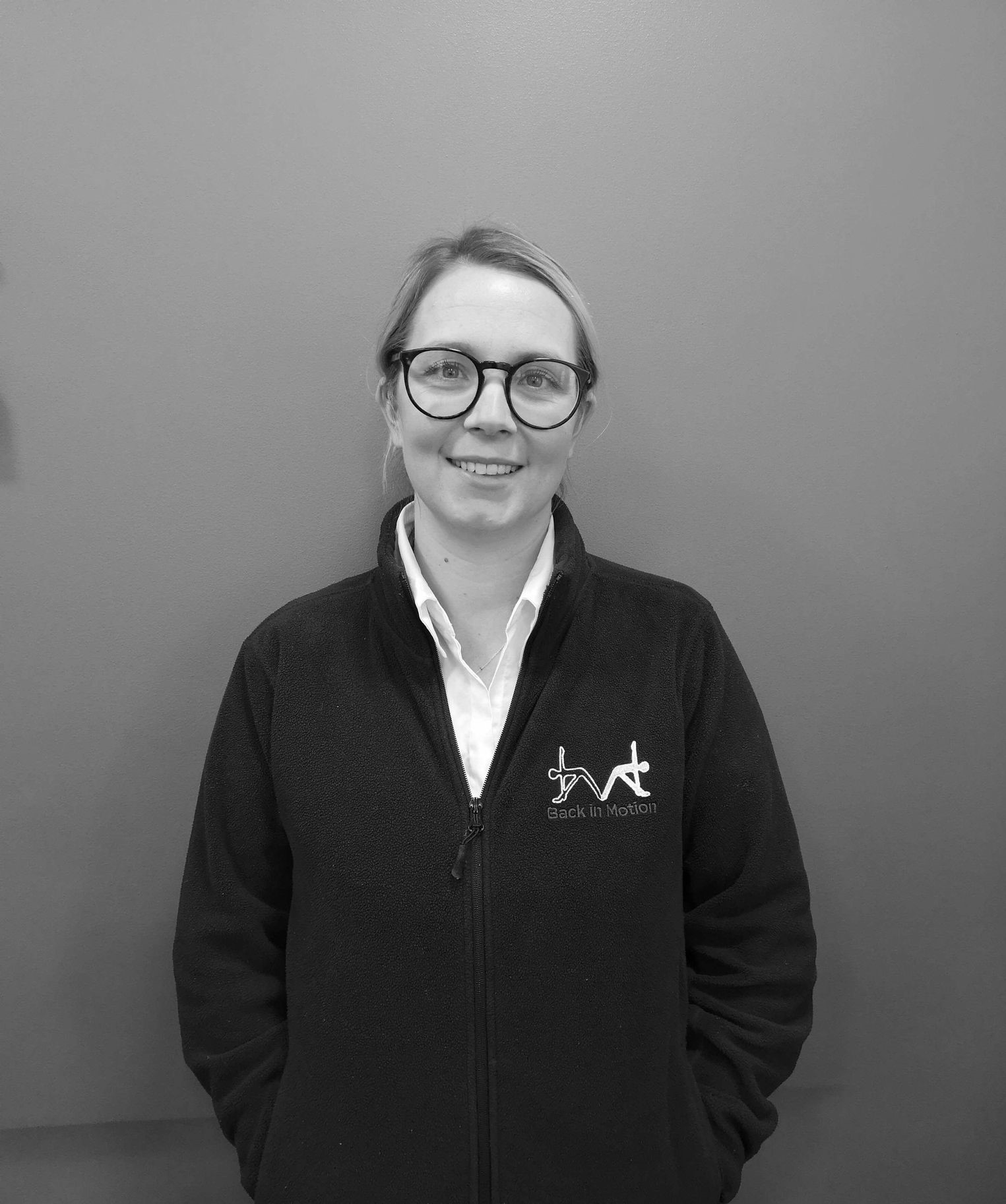 Ashleigh qualified in Massage and Beauty Therapy in 2004, and worked her way up to management level within well known Spa settings. Responsible for training and quality control in therapeutic techniques and service improvement in recent years, Ashleigh's skills are essential to our team at Back in Motion.
Ashleigh balances her clinical work alongside management of the team.
Outside of work she enjoys family time with her two children and loves to take her holidays abroad with them!
Jade Guglielmi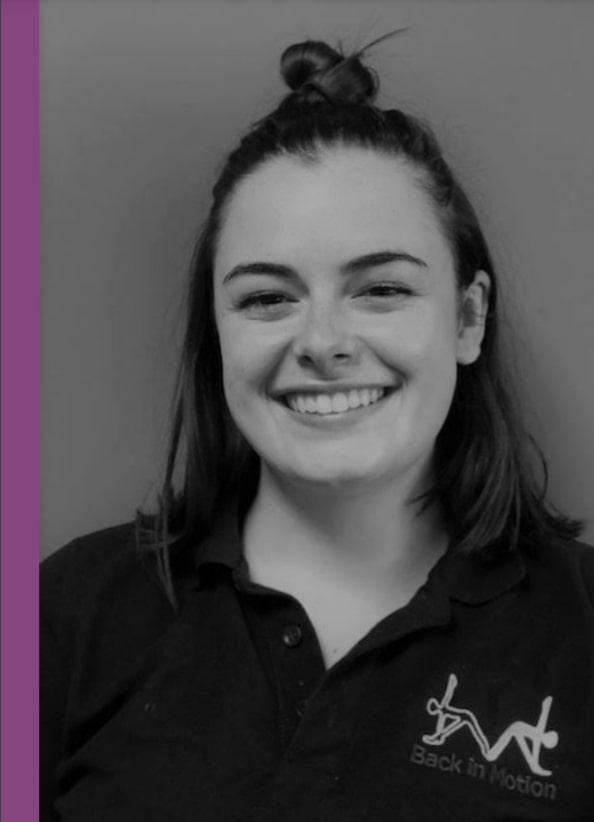 Jade graduated from the University of East Anglia with a BSc (Hons) in Physiotherapy. During her studies she gained experience in the community and in hospital working with a wide range of patient groups exploring sports injuries, stroke rehabilitation, and helping patients with cognitive impairment remain physically active. She also gained experience in Women's Health working with both antenatal and postnatal women.
During her studies Jade wanted to pursue her interest in the mind and body connection and qualified as a Mental Health Personal Trainer. She helps patients struggling with mental illness to use physical activity as a healthy coping mechanism. To gain more hands on experience she also qualified as a sports massage therapist and got her taping qualifications to have the tools to better support her patients.
Having been born and raised in France, Jade loves to travel and has lived in the US and China, before joining Back In Motion in the UK in 2021. She loves to spend her free time weight lifting in the gym, or doing some outdoors yoga, and enjoys singing and playing the piano.
Charlie Grisley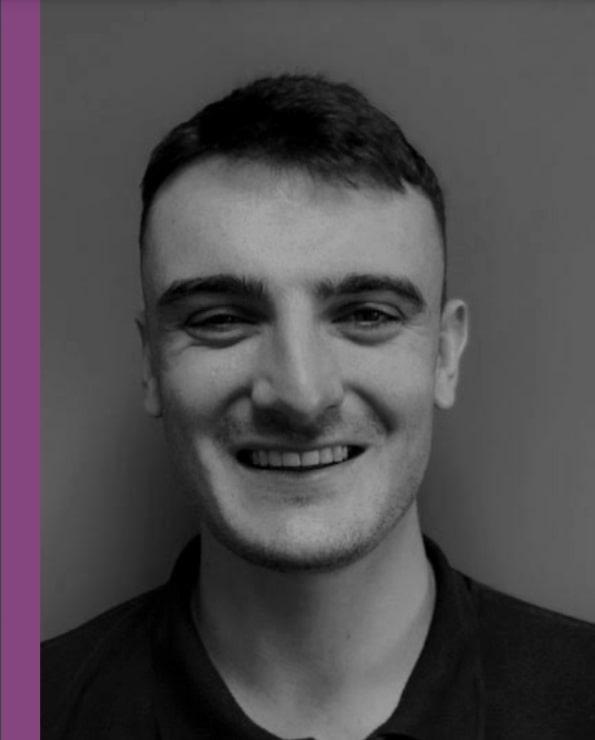 Charlie qualified as a Physiotherapist from Teesside University in 2021 before joining Back in Motion.
During his training he gained experience in musculoskeletal injuries, Neurological rehabilitation and respiratory physiotherapy.
Charlie has a keen interest in all aspects of physiotherapy and believes building rapport with his patients is key to successful rehabilitation. Outside of work, Charlie enjoys all sports and in particular playing cricket during the summer months.
Prajakta Deo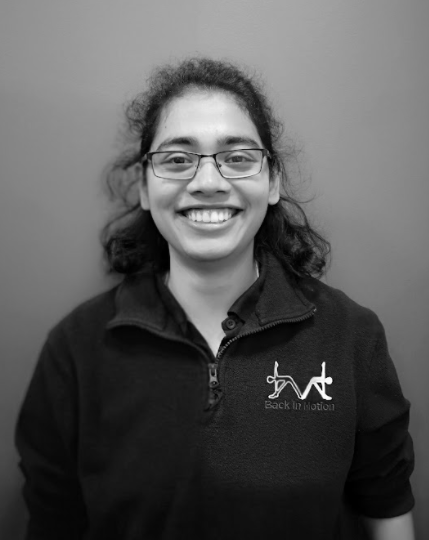 Prajakta qualified with a degree in Physiotherapy and subsequently studied for a Master's degree in Sport medicine. After completing her degree, she worked in Milton Keynes as a self employed Physiotherapist before joining Back in Motion.
Prajakta specialises in sports rehabilitation and sports specific injures with a particular passion towards football, cricket and sports collision injuries. She also has a keen interest in rehabilitating knee and ankle joint injuries.
Prajakta believes in having a holistic approach to help recover from the injury in an efficient manner while optimising the performance and movements.
Outside of work, Prajakta enjoys playing cricket and football. Besides that she also relishes spending time with friends or simply watching some telly!
Nimmisha Kherade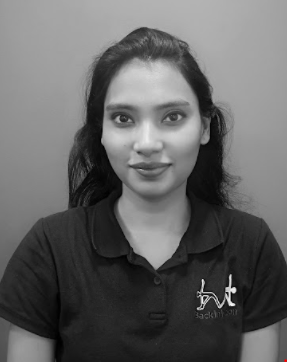 Nimmisha is a Musculoskeletal specialist and Pilates instructor here at Back in Motion. She graduated from Leeds Beckett university in 2020 with a masters in Sports & Exercise Medicine & Physiotherapy. She is also interested in nutrition and exercise recovery. Nimmisha uses a holistic approach on her patients by taking biological, social and psychological factors into account. She uses her knowledge in biomechanics and exercise prescription in order to help her patients recover in the most effective way.
Outside of work, Nimmisha enjoys travelling, photography and nature.
Becky Watkins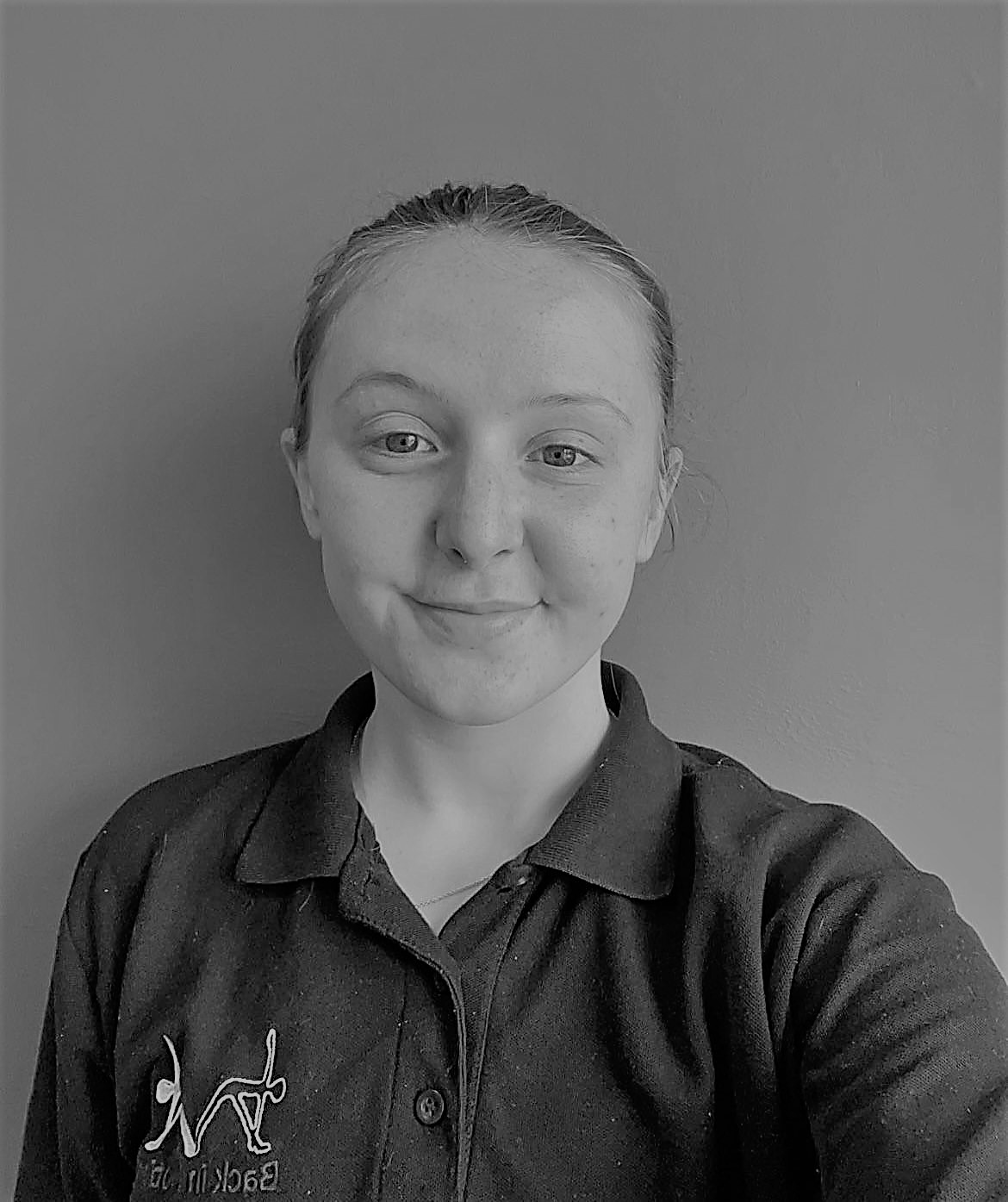 Becky Qualified With a Level 3 Sports Massage diploma in September of 2020 and is currently in her second year of studies in Physiotherapy at the University of East Anglia.
She Joined the team in January 2022 as a Rehabilitation assistant after a 6 week placement with within her degree.
She has experience in other physiotherapy settings, starting clinical massage in 2017 in a clinic in Berkshire, as well as gaining her Athletics Level 1 Coaching qualification in 2016 and continues to coach youngsters to grow within the sport, with a specific interest in biomechanics within coaching.
Outside of work she enjoys sprinting and going to the gym, as well as spending time with friends and family.
Administration
Marie Wilkinson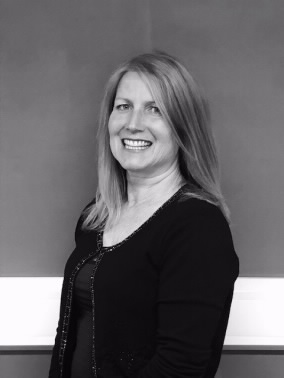 Marie joined Back in Motion in June 2019. She works as a receptionist and administrator for the North Norfolk clinics. She enjoys spending time with family and friends, walking her labradoodle Alfie and singing with Invidia Voices Rock & Soul Choir.
Management Team
Clare Wilton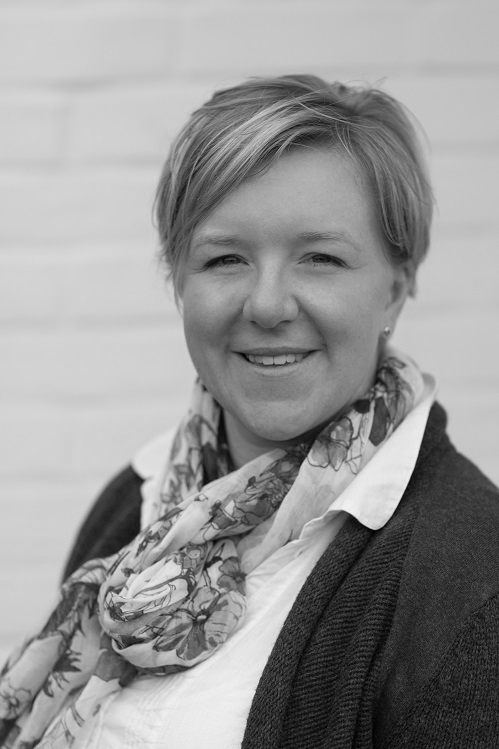 After qualifying in 1998, Clare worked at the Norfolk and Norwich hospital gaining a foundation of work experience. After 2 years she widened her horizons by working in another hospital, Kettering General and in a private sports physiotherapy practice in Northampton in the evenings to gain valuable experience and money to follow her dream of working abroad in New Zealand.
In 2001, Clare left the UK to travel for a few months across America, South Pacific Islands, Australia and onto New Zealand.
In New Zealand work undertaken was varied from private physiotherapy in busy Auckland and Wellington city practices. Clare worked alongside the lead physiotherapist for Super 12 Wellington Hurricanes who played international level Rugby across Australia and New Zealand giving her significant professional Rugby experience treating elite athletes. Clare also ran a busy orthopaedic physiotherapy service as a senior lead clinician for Wellington hospital, which was the specialist centre for the island, which rounded off her experience of working for both private and public sectors of health in New Zealand.
Clare returned to the UK in late 2003 with an increased passion for Physiotherapy and a vision for how exceptional Physiotherapy services are delivered. This ambition and desire to continue to travel led Clare to do one thing and that was to set up her own clinic Back in Motion.
Back in Motion now has 6 sites across Norfolk which are managed directly and through a franchise model. Clare still remains as 'hands on' as possible but primarily leads a team of therapists to deliver exceptional Physiotherapy.
Gemma Morris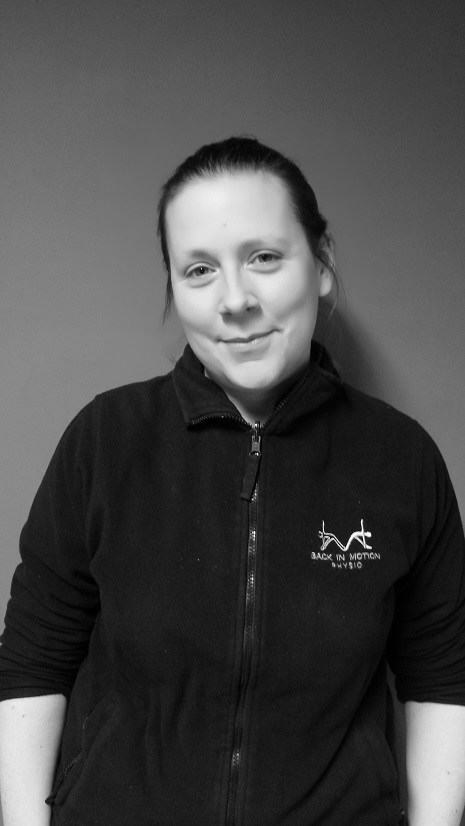 Gemma completed a BSc in medical sciences at Birmingham University followed by a Masters degree in Physiotherapy at The University of East Anglia. She worked for Back in Motion for almost 2 years before taking on a franchise of the business in 2009 and now runs several clinics in the Norwich & North Norfolk area.
Gemma is an experienced senior MSK Physiotherapist having qualified in Clinical Pilates and Acupuncture and uses these techniques in the treatment of patients and her classes. As a senior member of the team she is a specialist and teaches in specialities such as Headaches, Domiciliary care and Neurological conditions.
Trained in Performance Matrix, Gemma uses her knowledge of movement science to enhance her rehabilitation skills and help clients in injury prevention.
Gemma is busy running a business and managing a family and son but when time allows her second love is the stage and has taken roles in various performances at the Maddermarket theatre.
If you have any questions please get in touch by calling 01953 604 331 or emailing us on info@back-in-motion.co.uk
To begin your treatment plan, please call your nearest practice for bookings or further information.